SELF WASH STATIONS
All ​you need to do is bring your dog! We supply everything else!​ Need to use a special shampoo? Don't stress, bring it with you! Remember: A Clean Dog Is A Happy Dog
ONLY $25/ WASH
CURRENTLY UNAVAILABLE DUE TO COVID19
SELF WASH HAPPY HOUR
Happy Hour $20*
Monday - Saturday: 3:00–6:00 pm
Sunday: 1:00-3:00 pm
*Happy Hour Appointments cannot be booked online. Please call us to schedule your self-wash!*
Don't want to get messy? Starting at $10 more, we will do all the work for you! Click the Links below to find out more!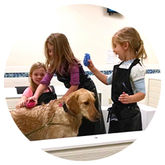 Self-Service Dog Wash
Our self-service dog wash permits you to stand in comfort at the dog washing station, and we provide all the things needed to give your dog a professional wash.

Dog Laundry
You take away a spotless dog, and our staff tend to the mess and laundry.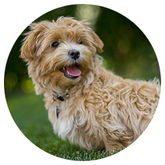 Dog Wash & Grooming
No scheduled time needed. The last bath is 30-minutes prior to closing time. We are open today until 8:00 PM.
Come visit our pet supply store in Yonkers, NY specializing in quality food, treats, and supplies for cats and dogs.